The bad weather course is conducted on our certified, moving FNTP II simulator. It is designed for all VFR pilots. During the course you will experience real feelings about losing spatial orientation, how to deal with such a situation and, above all, how to prevent it.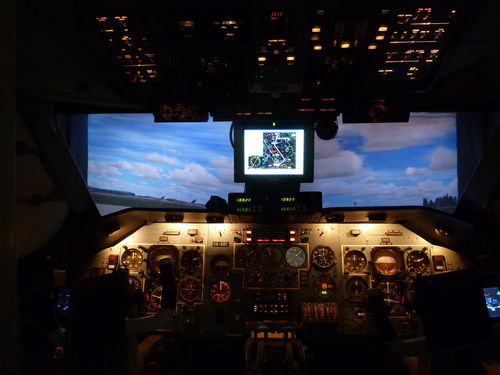 The course is conceived as an individual course on account of its difficulty, so it is possible to fly in a maximum number of two persons.
theory - prevention of flying into bad weather (navigation preparation, weather assessment)
crash debriefing related to bad weather
instrumentation capabilities of aircraft
own procedures in IMC
Practice: two hours of the flight simulator, where you will fly for an hour as an active pilot and the other to assist in setting up the instruments and communications as a copilot.
At your request, it is possible to perform the entire communication in English and train for non-standard situations abroad!!
Advantages of our Simulator: The simulator is a fully mobile, real-time visualization during the flight. Turbulence and wind adjustment options, only instrumentation to support the atmosphere in IMC conditions, the opportunity to test the instrument approach (ILS) with overcast conditions 200 ft above ground.
Price
The price of the course is approx. € 237 (286 with VAT)